IE003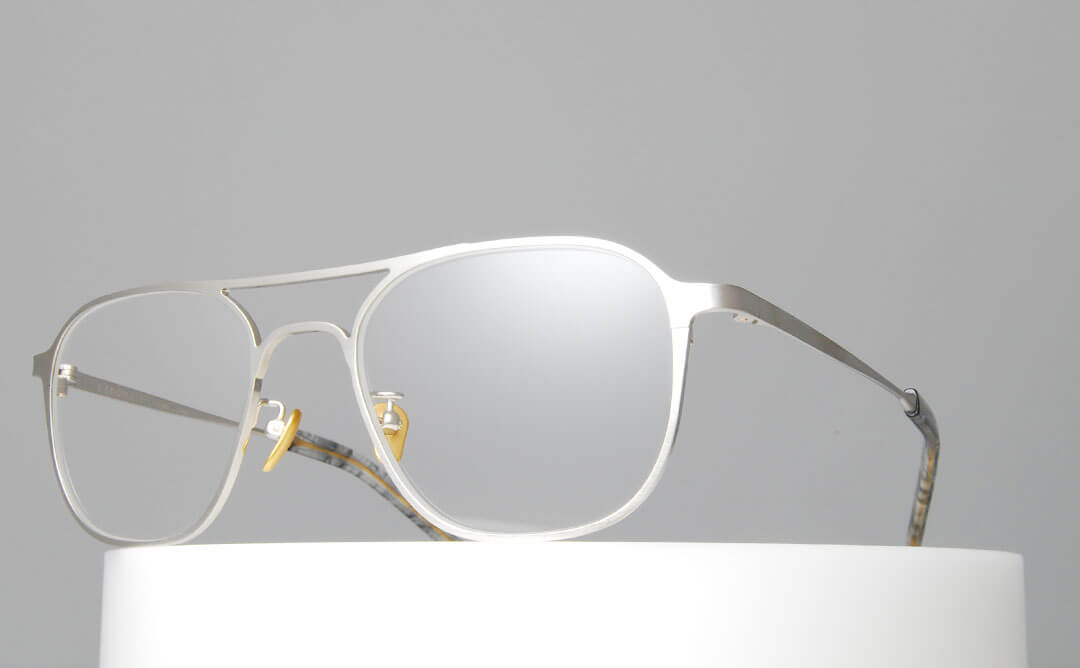 Detail
¥44,000
(Excluding Tax¥40,000)

COLOR:WP2
SIZE:52□20-142
MADE IN JAPAN
商品の在庫や色違い等の
お問い合わせはこちら
FORM
国内の通販は当店が送料を負担いたします
I.ENOMOTO

アイエノモト
デザイナー榎本郁也が手掛けるチタン製シートメタルアイウェアコレクション。
様々な厚みのチタンプレートを立体的に加工して造形美を追求しています。
シンプルなラインがもたらす時代を越えた普遍性、チタンによる物理的な強度や掛け心地の良さといったクオリティ。
直に触れていただくとブランドの意志が明確に伝わるコレクションとなっています。

Ikuya Enomoto has started a private eyewear collection all made by Titanium.
Using various thickness, molding the material three-dimensionally affords a kind of formative art.
You can feel the timeless design composed by minimal lines, and the quality of titanium's physical strength, comfortable lightness by touching them directly.